Guided tours, gators, and getting to know home like never before
[caption id="attachment_2079" align="alignnone" width="1024"]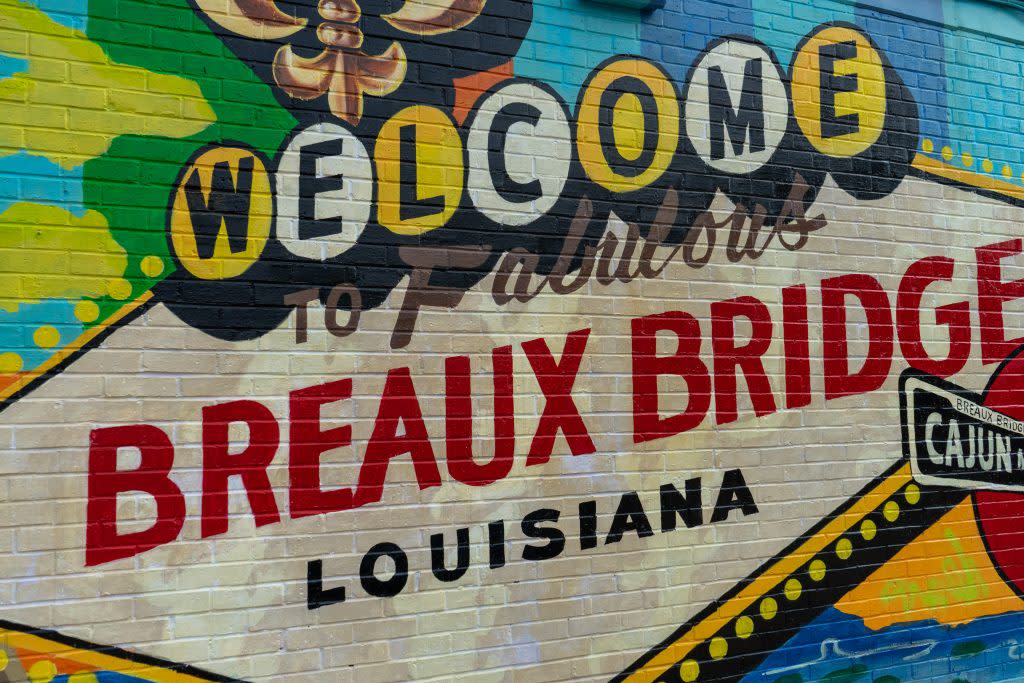 Photo by Frank McMains.[/caption]
OK, so summer's shaping up a little different than planned. But hey! What better time to fine tune the art of the Staycation. Whether you're a born-and-bred local or just visiting our corner of Acadiana for a day (or two), there are still plenty of adventures to discover in St. Martin Parish. From spellbinding swamps teeming with wildlife, to culturally enriching museums, murals, and some unforgettable places to eat, we've got everything you need for a perfect day in Cajun Country. That's the beauty of loving where you're at—you'll never want to leave. 
Waterborne Wildlife Tours
To get to grips with the real character of St. Martin, you've got to get on the water. There's no better way to discover the parish than by getting a closer look at the wetlands and waterways that crisscross it, teeming with diverse wildlife. The Cypress Island Nature Preserve at Lake Martin is home to one of Louisiana's most biodiverse ecosystems, including a natural rookery that welcomes thousands of nesting egrets, herons, and majestic roseate spoonbills each year. Nestled off Rookery Road in St. Martinville, you can drive around the lake's perimeter and spot turtles, snakes, and alligators especially without ever leaving your car. But that's scarcely the only place you'll find them. When the largest wetland in the U.S. happens to be right here in the Atchafalaya Basin, you'll be hard-pressed to leave without spotting at least one scaly ten-footer. Take a guided tour of America's greatest swamp with a local professional like McGee's Swamp Tours and you're virtually guaranteed to meet a gape-mouthed gator or two. For an unforgettable experience that's fun for the whole family, tour the basin by airboat with Atchafalaya Basin Landing & Marina Air Boat Tours. 
Shopping & Antiques
The most cherished gifts and souvenirs come with a story. And you'll find  a treasure trove of both within St. Martin's retail and antique shops. You can't drive past Henderson on Interstate 10 and not notice  the funky, vibrant exterior of Louisiana Marketshops at the 115, where every ware and work of art was handcrafted by a local maker, and then handpicked by store owner Jennifer Casanova. Breaux Bridge's Lagniappe Antique Mall in the historic downtown district simply oozes small town charm—although there's nothing small about the 17,000 square feet of art, antiques, and collectibles inside the old Domingues Motors building, a local fixture that dates back to the 1920s. Lagniappe, a French word meaning "something extra," definitely lives up to its name here. Down Courtableau Highway in neighboring Arnaudville, the Deux Bayous Gallery at NUNU's Collective showcases mixed-media work by local artisans. 
Cultural Enrichment: "Where Cajun Began"
We're not called "Where Cajun Began" for nothing! Our history is alive and well in St. Martin, where many  residents can trace their family tree back to the three thousand Acadian men, women, and children who found refuge in Acadiana after the British forced them into exile from Acadie. Although closed temporarily by the coronavirus pandemic, the Museum of the Acadian Memorial and the African American Museum, both located in the St. Martinville Cultural Heritage Center, unpack the origins of Acadiana's rich cultural heritage in history, literature, and artifacts. The African American Museum tells of the arrival of Africans in Southwest Louisiana in the mid 1700s, the experience of slavery, the emergence of free people of color, and the Reconstruction period following the Civil War. It features a 32-foot mural by noted local painter Dennis Paul Williams, whose ethereal, abstract works can be viewed at his St. Martinville studio. At the Museum of the Acadian Memorial, you can't miss the stunning 12'x30' mural "The Arrival of the Acadians in Louisiana," by nationally renowned artist Robert Dafford. Until the museum reopens, there's a cool interactive online version of the mural at the Museum's website, that introduces the characters in Dafford's painting and relates their stories. 
There's more. Wax poetic with a pilgrimage to visit the famed Evangeline Oak, named for the heroine of the epic poem Evangeline, published by Henry Wadsworth Longfellow in 1847 and read all around the world. The Longfellow-Evangeline State Historic Site in St. Martinville presents an authentic recreation of the ways in which early Acadians lived and worked; and on St. Martin Square, St. Martin de Tours Catholic Church, founded in 1765 and the oldest church parish in Southwest Louisiana, is known as the "Mother Church of the Acadians." If all this Acadian immersion inspires you to brush up on your French, Tante Marie's in Breaux Bridge has partnered with Teche Center for the Arts to present La Table Française, a weekly French conversation round table  at which French speakers at all levels gather (virtually or in person) to come drink coffee, chat, and learn to speak like a local.