If you're a food enthusiast and an adventure seeker, a perfect blend of both is waiting for you along the Bayou Teche. A journey down this historic waterway in your boat or kayak promises stunning natural beauty and an opportunity to indulge in mouthwatering cuisine. In this guide, we will take you on a delectable ride, exploring some of the delightful restaurants along Bayou Teche, where you can take a break from paddling and treat yourself to a culinary delight.

1. Myran's Maison De Manger: 
As you begin your expedition in Arnaudville, a visit to Myran's Maison De Manger is an absolute must. This charming family-owned restaurant has been serving traditional Cajun cuisine since 1979. Dock your kayak and step ashore to savor the flavors of tasty poboys, hamburgers, and plate lunch favorites like Barbecue ribs and pork steaks. If you happen to be visiting during crawfish season, you'll find that Myran's is a big hit.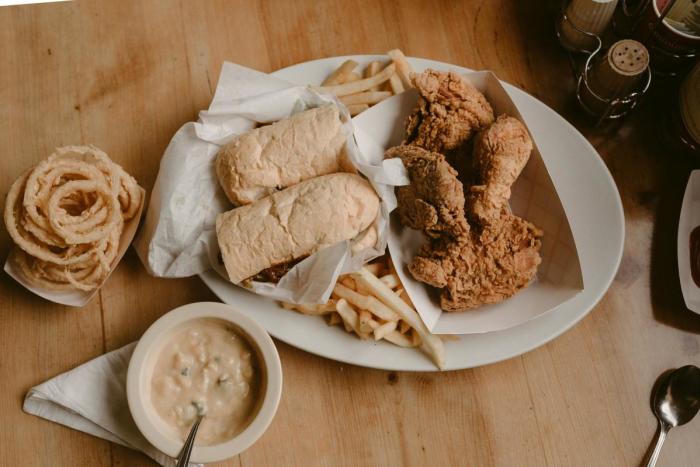 2. Bayou Teche Brewery & Cajun Saucer
As you make your way along the Bayou, take a break at Bayou Teche Brewery and Cajun Saucer. The family-owned brewery incorporates local ingredients and flavors into its brews, resulting in a unique and authentic experience. Visitors can enjoy tours and tastings, where they can learn about the brewing process and the stories behind each beer. Beyond the beer, the Cajun Saucer serves up mouthwatering pizza combinations, often featuring Cajun ingredients like Andouille sausage, alligator, crawfish, and boudin. Of course, classic options are also available for those who prefer more traditional toppings. Here you are sure to find the perfect beer and pizza combination.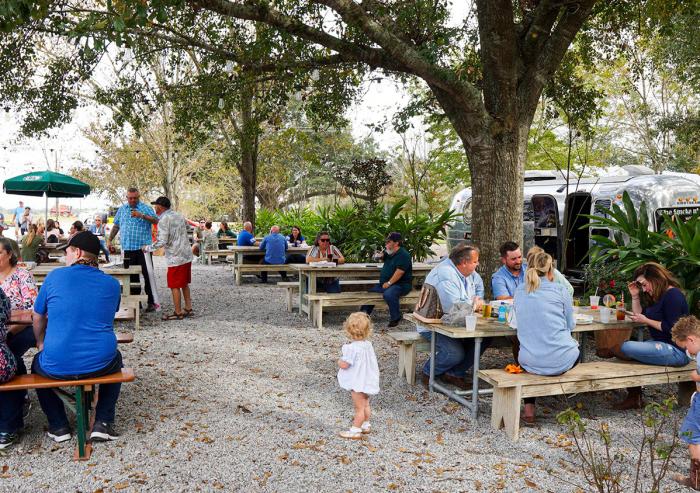 3. Poche's Market, Restaurant and Smokehouse
As you continue your journey downstream and approach Breaux Bridge, make a stop at Poche's for a true taste of authentic Cajun cuisine. This Culinary trifecta (market, restaurant, and smokehouse) is a popular go-to spot for anyone looking to pick up some specialty meats, homemade boudin, or plate lunches. Each day, they showcase different cajun classics like smothered rabbit, pork backbone stew, marinated pork, and crawfish etouffee. Be sure to come hungry, because these plate lunches are piled sky-high.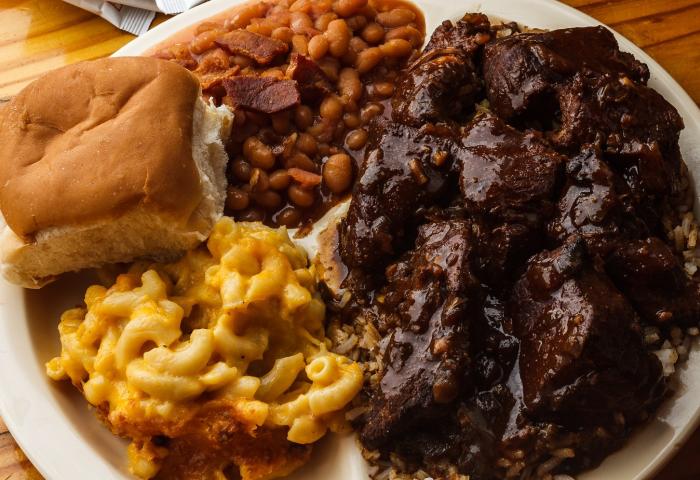 4. The St. John Restaurant
Your final stop on this culinary voyage is in St. Martinville, where The St. John Restaurant awaits. The St. John Restaurant is relaxed and welcoming, making it a perfect spot for a casual lunch, romantic dinner, or a gathering with friends and family. You'll find and array of mouthwatering options, from seafood dishes, and gumbos, to hearty steaks cooked to perfection. What truly sets The St. John Restaurant apart is its commitment to sustainability and freshness. They take pride in their hydroponic greenhouse, where they grow an assortment of veggies to complement their dishes. From juicy tomatoes and cucumbers to the occasional eggplant, the restaurant ensures that each dish is enhanced with the flavors of farm-to-table produce. 
Kayaking or boating along Bayou Teche is not only a feast for the eyes but also a treat for your taste buds. From the spicy kick of Cajun cuisine to the comforting flavors of Creole classics, each stop along this waterway offers a unique culinary experience that complements the natural beauty of the bayou. So, the next time you plan a kayaking or boating trip in St. Martin Parish, be sure to follow this guide and embark on a memorable culinary adventure along the Bayou Teche. Happy paddling and bon appétit!